As the days are coming near there are series of leak happening from Samsung for the upcoming flagship S8 and S8+. Now we got the image of the retail box with contents details. Here is the pic for the same.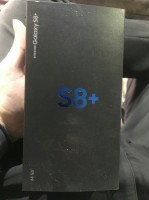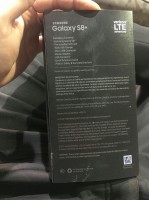 Samsung Galaxy S8+ retail box
Not unlike last year's flagships, the Galaxy S8+ (and presumably the smaller S8) will come in a black cardboard box, with the model name etched in sparkling blue.
Inside the box you will get USB cable and adaptor with pair of AKG-branded earbuds (a Harman subsidiary and Harman is now owned by Samsung, so…), but the box itself refuses to confirm that.
However, the Samsung Galaxy S8 unpack event is near and we have to wait for it.
Source: GSMArena