We have already seen many leaks of this upcoming flagship from Samsung and now we have the hands on video leaked with the demo of new AI Bibxy.
As per LeaksArena they have got couple of shots of the Orchid Grey color version of Samsung Galaxy S8+ .Here they are for your viewing pleasure, though be advised that the handset in question could use the touch of a microfiber cloth.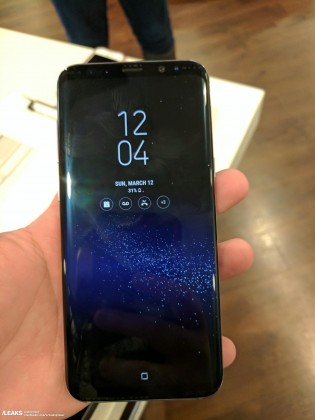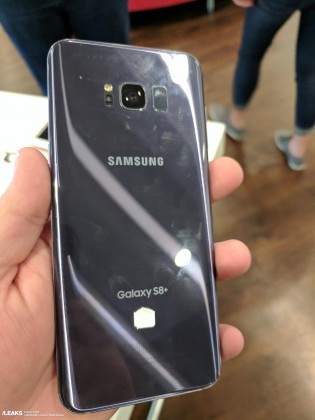 Samsung Galaxy S8+ Orchid Grey.
You can see from the above leak the S8 duo still have glass back which are fingerprint magnet and must keep cleaning with a cloth. We can even see there is no Home button anymore and has on screen navigation button now and finger print sensor is moved back near to the Camera. It looks weird that fingerprint sensor is located at top right and it is difficult to operate.
But wait, there's more! Samsung has already

announced Bixby

, the built-in virtual assistant coming on the S8 duo, but chose to do so in text-only form. So we haven't seen any images or videos of it in action. Until now, that is. The very, very short video below says that's Bixby over there, doing its thing… somewhere on the screen. It's tough to tell, because of the incredible blurriness of the recording (and how short it is isn't helping either).
Leaked video of Bibxy Demo.
Source: GSMArena and LeaksArena.