As of now there are few rumors going on about Mi 6 the upcoming flagship by Xiaomi now we have new leak for a bigger variant named as Mi 6 Plus. The specs of the phone has been leaked and also one point to note it comes with dual camera set up as per earlier leaks.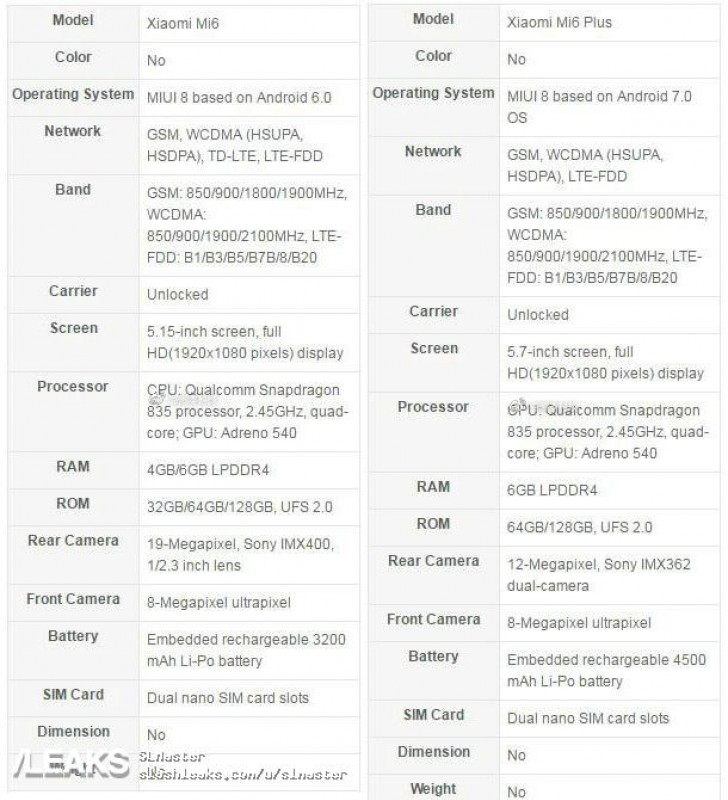 Mi6 and Mi 6 Plus leaked.
The specs has mentioned it would come with 5.7 inch display, which will put Mi 6 Plus in Phablet category. However there is no change in resolution it still comes with 1080p panel. It also comes with 6GB RAM but as per previous leaks we came to know there are two more variant one with 4GB and 8GB RAM.For storage there is 64GB and 128GB varaints of UFS 2.0 speed.
As per above pic there is clearly mentioned will come with SD 835 chip and no SD821 chip which is good thing as of now.It will come with dual camera set up pair of 12 MP using Sony IMX 362 unit an improvement above IMX258 one found in Mi 5S Plus.And last thing to note is it comes 8MP front camera ,with dual SIM support and large non removable 4500mAh battery.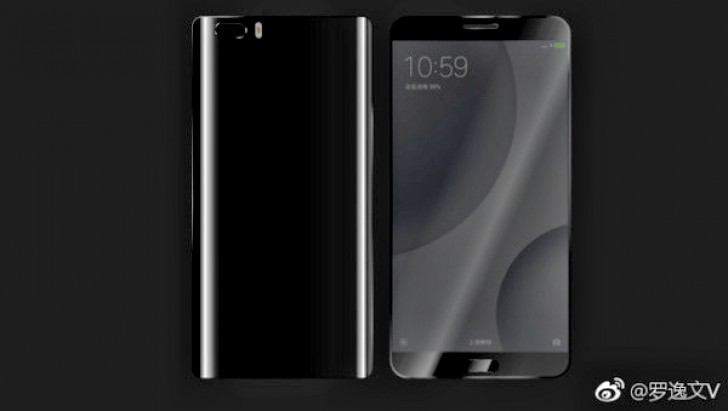 Mi 6 Plus.
Where as Mi 6 will come with 5.15 inch 1080p panel with same chip SD 835, lower 4GB RAM option with 32GB storage. The main camera will be 19MP Sony IMX400 sensor and battery bumped down to 3200mAh.There will be considerable size and weight difference between the two models.
Last interesting note is Mi 6 Plus running the latest Android nougat out of the box but Mi 6 still running Marshmallow with latest MIUI. As per earlier leaks the Mi 6 will launch on April 11 or 16 2017 but will it launch with Mi 6 Plus will be question. Lets wait for Xiaomi to announce this device soon.