The new leaks of Nokia upcoming flagship leaked by reliable leakster Nokiabar. The leak show dual camera setup with Carl Zeiss lens branding.As we know HMD global has partnered with Carl Zeiss for using there camera for all upcoming smartphones.
We all know that Nokia camera had descent optics on older smartphones which also used the same brand by Carl Zeiss,hope this helps for HMD to bring back the magic what oledr Nokia camera's had.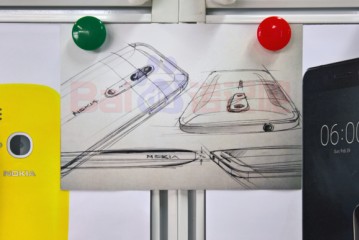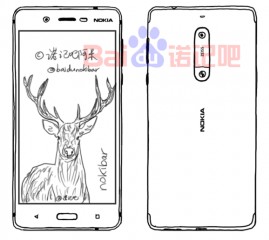 Leaked design sketch leaked a dual camera setup and Zeiss lens.
Anyway the design which is shown above resembles the similarity with Nokia 6,5 & 3.The above sketches are rough sketch which might change as it hit the production phase.
There was also leak earlier the device will come with Snapdragon 835 so we have to wait longer as Samsung will not allow any vendor to use the chip and release it before the S8.