As we all know Samsungs's latest offering Galaxy S8 is launching very soon and there were many leaks earlier now we have the latest leak with Samsung Galaxy S8 in all Black colour which will now compete with Apples iPhone 7 black colour variant. Here are the leaked pics of the same.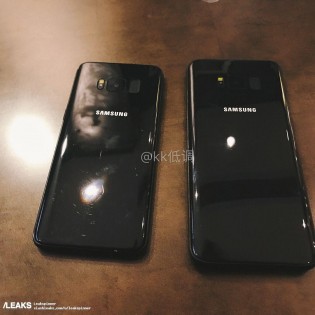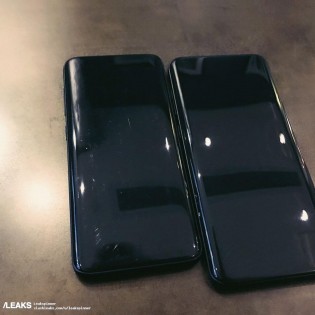 Samsung's Galaxy S8 & S8+ in All Black colour.
Samsung both the flagships looks stunning in all new black colour and might become popular among masses as iPhone 7 black variant.As per leaks the newest flagship will come in two different screen sizes on with 5.8 inch and other with 6.2 inch. Both of them will be having nearly bezel-less display with taller and less wide and also there is rumour of new 18.5:9 display.
We have to wait for the official announcement which might happen next week as per earlier but now Samsung might announce next month. Hope it get launched soon!!